OUR MISSION STATEMENT

The mission of Swift Rentals is    

SERVICE, QUALITY and RESPECT.

We strive for attentive, personalized service with dedication to security, high quality products, consistent improvement and maintaining quality living conditions of our rental property while acting with integrity.

Our past and present tenants are always our best advertisers!


For Great Housing And Personal Attention Call Swift Rentals

(513) 523-5819

sweetabode2@yahoo.com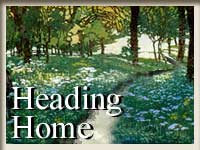 About the Swifts:

Our family has been renting to the Oxford/Miami community for over 30 years.

Bill is a Miami graduate and a former successful building contractor. He now enjoys managing and maintaining your unit to ensure your safety and comfort.

Jane loves working with people. As a mother of two daughters, she knows how important it is to have a positive housing experience. She will take the time to answer questions and advise you as you make your housing decisions. 

Bill and Jane enjoy helping and talking with tenants. You will feel comfortable looking to them as your support system away from home.

Renting apartments and houses in Oxford, Ohio

E-MAIL

sweetabode2@yahoo.com

PH. 513-523-5819

Click here to go to our Facebook page. See our video tours.



OTHER RENTALS

12 MONTH LEASES

HOUSES AND APTS.

TWO BEDROOM APT. JUST ON THE MARKET FOR AS EARLY AS JUNE 1!!

Darling quiet apartment. Ideal for grad student or young professional. Centrally located near Main and Sycamore at 5176 Morning Sun Rd.(Main)

Many nice amenities!

granite counters

hardwood and ceramic floors

air conditioning

dishwasher

laundry in building

off street parking

$600/month, 12 month lease

Water, sewer and trash included.

Click on OTHER RENTALS above.